Websites Related to Community Associations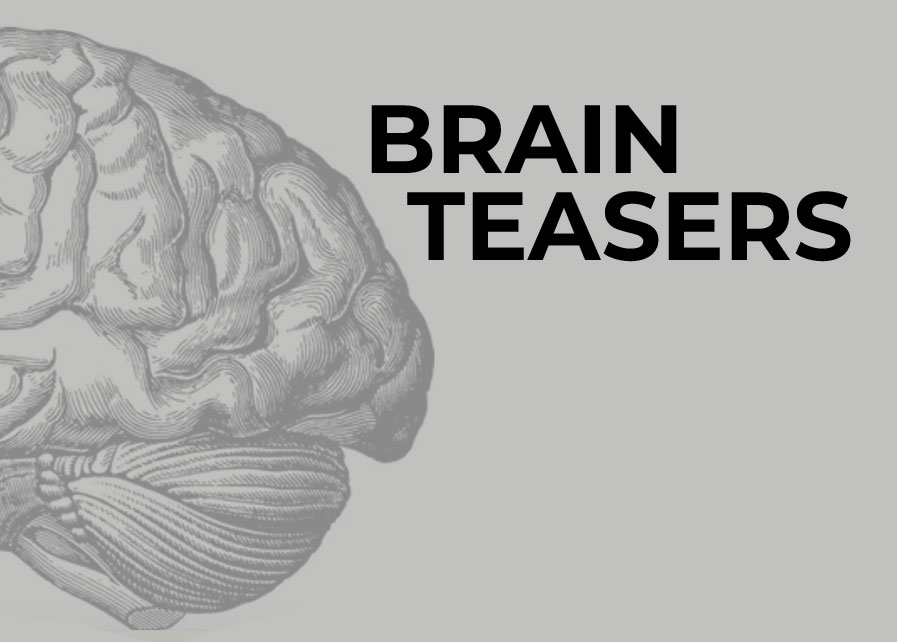 New parliamentary procedure brainteasers appear each month!
This Month's Brain Teaser
What Clients Say
"Your knowledge and insight on parliamentary procedures was essential for maintaining order and decorum in a potentially volatile situation. Your fairness to both sides of each issue was deeply appreciated by me and by the other attorneys present."
David T. Black
Attorney, Kizer & Black (TN)
"What made you such a particularly valuable asset to our Convention was your thorough research of our governing documents and out past practices, your quick adaptation to the personalities and issues before the Convention, and your pro-active and hands-on approach, especially alerting us to potential parliamentary issues in advance of their arising."
Doug Dorrity
International President, United Food & Commercial Workers
"Mr. Slaughter's knowledge of Robert's Rules of Order has helped our presidents to effectively move our conventions forward in cases where there could have been total chaos. I highly recommend Jim Slaughter to you as an excellent parliamentarian in whatever capacity he can be used."
Drew W. Allbritten
Executive Director, Georgia Association of Educators
"Jim's guidance and style allows one to preside over a meeting and not worry about the multitude of issues that arise. He allows the meeting to move along while keeping all aspects of parliamentary procedure in order. I cannot imagine trying to conduct a meeting of that size without his assistance."
Peter Jacoby, M.D.
Council Speaker, American College of Emergency Physicians
"Your presence and authority at that meeting helped save us from total chaos."
Tom Brogan
President, Laurel Valley Property Owners Association
"I have chaired numerous local and national conventions over the years and worked with several different parliamentarians. I can say without hesitation that you were the best I have ever worked with."
Mac Fleming
President, Brotherhood of Maintenance of Way Employes
"I just completed the last of the 5 qualifying exams needed to attain the credential as a Registered Parliamentarian. I could not have done it without you and the clear insight and explanations set forth in your book Roberts Rules of Order Fast Track. I had difficulty grasping some of the motion concepts, which you clarified and explained with memorable humor. You clearly demystified and dispelled long-held yet erroneous beliefs about the order of precedence; motions to postpone indefinitely; subsidiary and privileged motions and the motion to amend. You also illustrated real-life experiences in meetings and explained with precision and clarity how they are to be addressed pursuant to Robert's Rules of Order. Thank you so much for writing such an insightful book! "
Machelle Sweeting

"His talk made the trip worthwhile. Awesome handouts. Should be at every leadership program. This is a must!"
Workshop Participant
Director Training
"Your presentation was just as you promised, a jam packed and entertaining session full of practical advice for attorneys who often have to answer parliamentary questions."
Alice O'Brien
General Counsel, National Education Association
"Your attendance and participation in our National Convention and seminars have been the most important additions to our program in the last decade. After using your services for the past several years, I do not know how we ever got by without you."
Scottie B. Hicks
President, National Rural Letter Carriers' Association
"It's no wonder you're number one every year. There is NO nodding off when you are speaking. Thank you for all your important information and enjoyable wit!"
National Rural Letter Carriers Officer Training

"Your guidance and more particularly your style, allowed me to preside over a number of complex meetings that dealt with a multitude of issues. You made me look like a pro in the process!"
Ted E. Kelly
President, NC Association of Realtors
"This presenter was one of the most lively and dynamic speakers of the CLE (and there have been some real standouts). He made a topic that could be dry interesting, relevant, and engaging. Outstanding presenter."
Seminar Participant
Continuing Legal Education
"Thank you for your session yesterday, You did an incredible job and touched on so many components of what it means to be a leader. We've received such great feedback so far, and truly appreciate you joining us. "
Rachel Branson
Governance, NC Association of Realtors
"This was the best workshop I have ever attended. The instructor was the most prepared and he had a wonderful classroom presence."
Workshop Participant
Board Training
"The rules of order were made to be fun, informative, and useful. Your casual presentation helped with the absorption of facts in productive meeting enhancement. Thanks again for your valued time."
Johna Edwards
Austin Independent School District Board of Trustees
"Best 3 hour seminar in many years! Best presenter we had! Could have spent two days on this. Jim really kept interest up--wish the other presenters were half as good. Tops. I recommend for next year."
Workshop Participants
Continuing Legal Education
"Everything turned out perfectly. I couldn't have asked for anything more!"
Matt Loeb
President, International Alliance of Theatrical & Stage Employees
"Attendees commented that you made the duties and responsibilities of a presiding officer very easy to understand."
Sherry Harris
Leadership Training, NC Association of Realtors
"I am so grateful for your expert guidance during our Convention."
Mary Kay Henry
President, Service Employees International Union
"Your careful and quiet manner in assisting me as Chair was greatly appreciated. It was good to know that our Parliamentarian felt comfortable with every curve ball thrown his way!"
Mary Kay Henry
President, Service Employees International Union
"Before we hired Jim Slaughter, we had four board meetings a year, lasting up to eight hours each, because of lack of control and no understanding of procedure. Jim got us down to three meetings a year, lasting from one to three hours each."
Hoyt C. Suppes
Executive Vice President, N.C. Association of Realtors
"I'm still amazed at how well and smoothly the Delegate Assembly went. It was our best conference ever, and you get five stars for your part in it."
Dan Farley
Executive Director, Arkansas School Boards Association
"Big board? Small board? The Complete Idiot's Guide to Parliamentary Procedure Fast-Trackprovides clear and simple guidance to educate board members and help your board govern efficiently and effectively."
Tom Skiba
CAE, Chief Executive Officer of the Community Associations Institute
"We were fortunate to have you there to ensure proper procedure and to allow us to use our energies on content and not on process."
Rachel Dedmon
Budget Director, Olin T. Binkley Memorial Baptist Church
"I have always enjoyed working with you and admire the unobtrusive fashion with which you make whomever happens to be in the chair appear to be a master parliamentarian. Your knowledge and STYLE are impressive and welcomed by anyone faced with the daunting task of conducting a large and often confrontational meeting."
Ted E. Kelly
President, NC Association of Realtors
"Jim Slaughter is worth his weight in gold."
Dale Holton
President, National Rural Letter Carriers' Association
"You may own a copy of Robert's Rules. You may have even read it. But to truly understand Robert's, you need Notes and Comments on Robert's Rules, Fourth Edition."
Rich Trumka
President, AFL-CIO
"If you are about to take on a leadership role in any organization, this book is a must read. The Complete Idiot's Guide® to Parliamentary Procedure Fast-Track is a thorough and coherent explanation of Robert's Rules of Order."
Anne L Bryant
Executive Director, National School Boards Association
"One of the best and most useful CLE courses I've attended here over the years! Great presenter!"
Workshop Participant
Continuing Legal Education
"This is my first year on our school board. Jim made me feel more comfortable about the situation and I appreciate that. He was very helpful and he listened to our questions. Best of program. Needed more time."
Seminar Participant
School Board Training
"For anyone who has felt hog-tied and browbeaten by parliamentary procedures (or parliamentarians), I second the motion to get this book. Slaughter, Ragsdale, and Ericson turn the mystery of Robert's Rules into plain English. Notes and Comments on Robert's Rules, Fourth Edition, is crisply organized, accessible to the novice, and invaluable to the practiced. , "
Dennis Van Roekel
President, National Education Association
"Your expertise and knowledge enabled us to run our meetings in an orderly manner. The parliamentary procedures that you pointed out were not familiar to me and I think it contributed greatly to our success."
LeRoy F. Saunders
President American Council of the Blind
"Your contributions to the Spring Representative Assembly were critical to its success. We appreciate greatly your expertise, diligence, flexibility, and good humor."
Kramer & Thomas, Attorneys
General Counsel, Georgia Association of Educators
MORE TESTIMONIALS